Medina Softboards
Regular price
$599.90 USD
Regular price
Sale price
$599.90 USD
Unit price
per
Sale
Sold out
View full details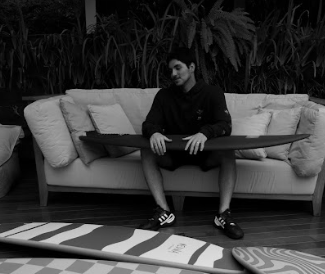 Based on the concept of Evolution, Mid Length or Hybrid surfboards, we have created this board that ensures stability and buoyancy for beginner surfers who seek not only to learn how to stand up, but also to do some maneuvers.
In addition, it can also be used by surfers who have taken a break from surfing and want to get back into it, as well as experienced surfers who prefer a more relaxed surfing style with elongated maneuvers, allowing them plenty of time to perfect their technique. Positioned in our quiver between shortboards and funboards, this model fits well at all levels of surfing and surprises in its versatility in various wave conditions.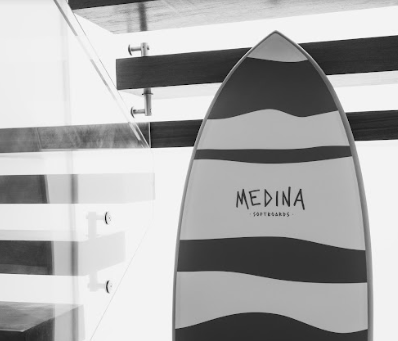 Material and resistance
This board is made with performance surfboard materials and is covered with deck rubber, offering greater durability. This makes this model a SoftBoard with the soul of a real surfboard while also protecting the surfer from impacts on the board. - Supports up to 110 Kg.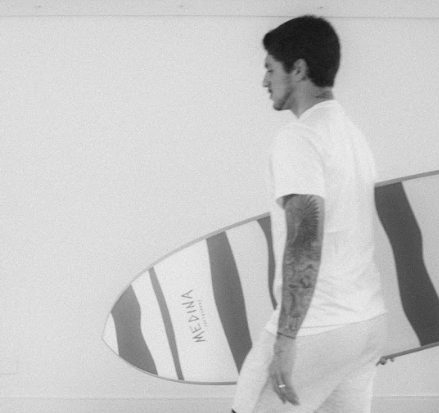 TIPS
MEDINA SOFTBOARDS do not come with fins. Therefore, check the type of plug to choose the right fin for you. For example, FCSII Plug: accepts FCSI and FCSII fitting fins;
You can choose the size of the fins based on your weight or what feels most comfortable for you in the wave;
As a tri-fin model, we recommend using traditional Thruster fins, from size P for lighter or beginner surfers in small waves, up to size GG for heavier or more experienced surfers in stronger waves;
MEDINA SOFTBOARDS can be used with both wax and traction pads. When using traction pads, make sure the board is clean to ensure good adhesion. The rubber material does not adhere as easily as the fiber of a regular surfboard. Pay attention to this!
MEDINA SOFTBOARDS are guaranteed fun. Kids can learn and progress without getting hurt while parents have a great time too.